Annual Conference Activities
Compared with previous years, this annual meeting has more personnel and richer content. Including collecting information, consulting prices, on-the-spot inspection, production process, prize plan, lottery plan, game plan, purchasing prizes, drinks, preparing to host, etc.

Product Details
Company Profile
Summary of the annual meeting
At the beginning of the new year in 2022, the company's annual meeting on January 15, 2022 has now come to an end. The main purpose of this annual meeting is to relax employees, relieve work pressure, enhance team cohesion, and to look forward to new work and new requirements in the new year. This event is to demonstrate the responsibilities and significance of our administrative personnel department.

Basic Information
Year Established

2010

Business Type

Manufacturing Industry

Country / Region

China

Main Industry

Power Supplies and Circuit Protection

Main Products

Temperature switch, temperature control switch, thermal protector, circuit breaker, motor protector, etc.

Enterprise Legal Person

CHANGJIANG

Total Employees

101~200 people

Annual Output Value

10000000USD

Export Market

Chinese Mainland,European Union,Middle East,Eastern Europe,Latin America,Hong Kong and Macao and Taiwan,Japan,Southeast Asia,America,Others

Cooperated Customers

Nidec, BOSCH, TTI, LG, Welling, Nissan, SAIC Chase, Cadillac, Land Rover, Toyota, Dongfeng, Yutong, BYD, Nio etc.
Company Profile
Nanjing Haichuan Electronic Co., Ltd. located in Luhe Economic Development Zone, Nanjing city, Jiangsu province, China, it was established on August 5th, 2010. It is a high-quality thermal protector, temperature switch, over-current protector manufacturers, vigorously introduce Austria, the United States and other places technology and more than 20 advanced equipment, especially committed to the automotive field of high-reliable Protector R & D and Manufacturing! The company has passed the ISO/TS16949 quality management system certification and has a number of independent Patents. Its products have passed the international safety certification of many countries such as UL, TUV, CQC, PSE, etc. Products are widely used in glass elevator motor, wiper motor, skylight motor, car water tank, car heating pad, white household appliances and other occasions that need reliable and safe protection, is one of the most complete specifications in the field of automotive electrical protectors, the company has become an excellent supplier to the cooperation units of many mainframes manufacturers in China. More than 60% of the company's products are exported to the United States, Canada, the European Union, Brazil, Taiwan and other countries and regions. With the company's mature technical strength and sound management system, to provide customers with cost-effective products and services.
Certifications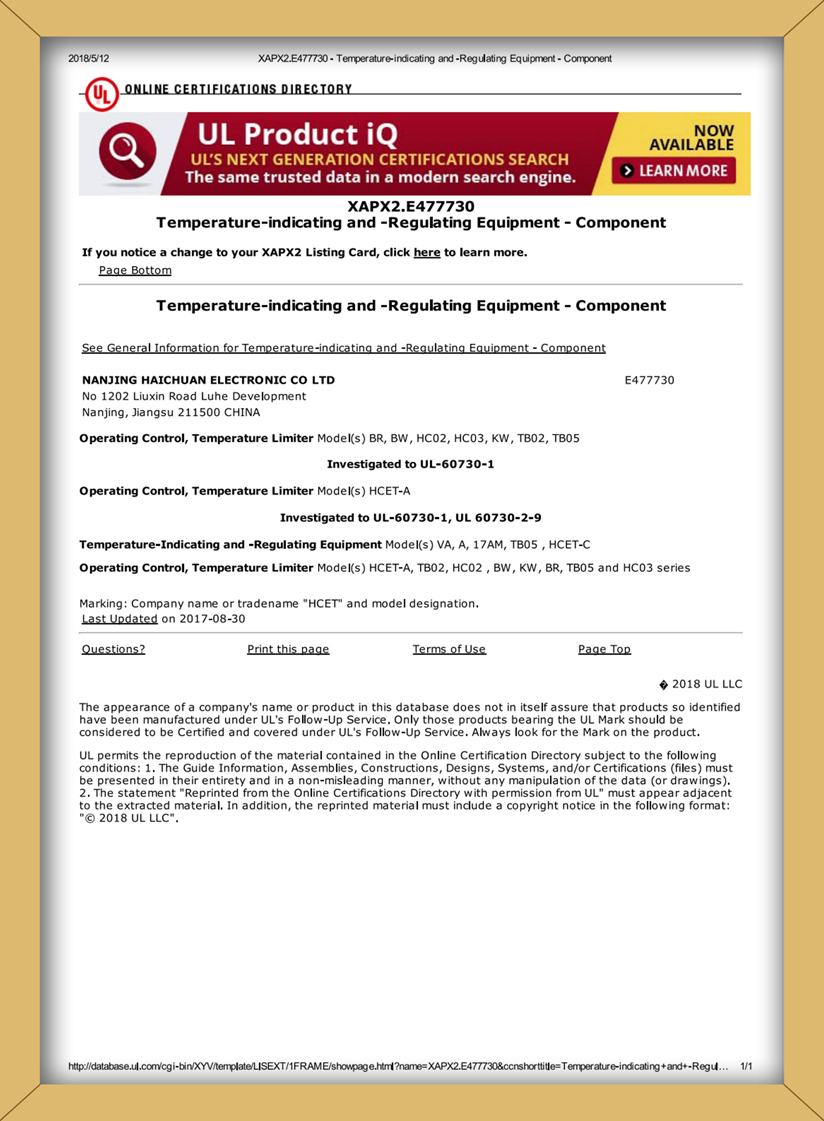 UL
Issue by:UL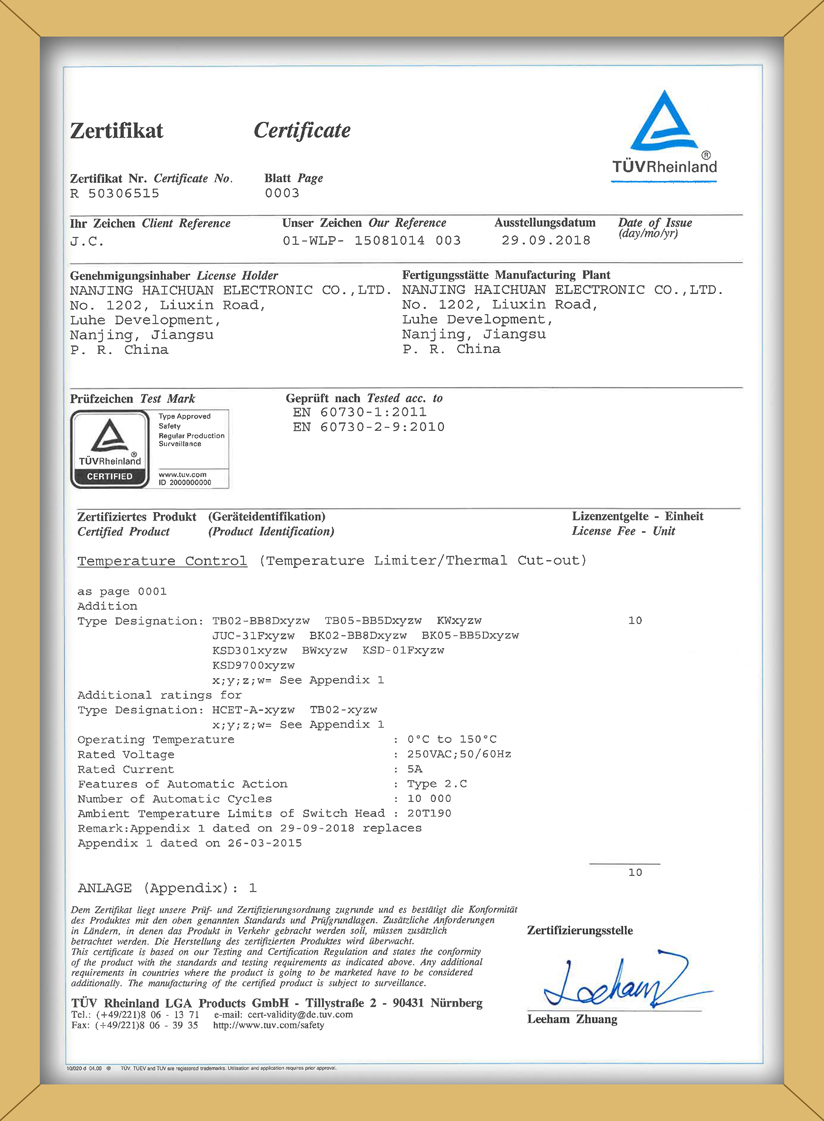 TUV
Issue by:TUV Rheinland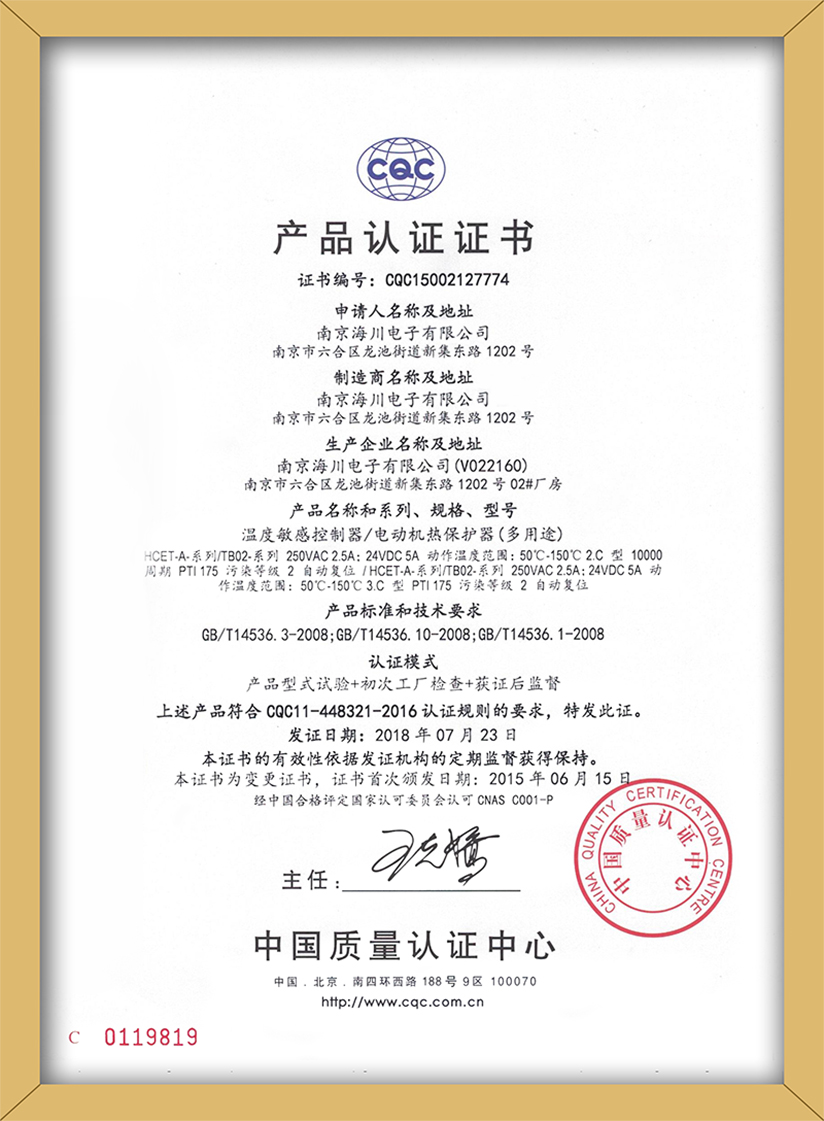 CQC
Issue by:China Quality Certification Center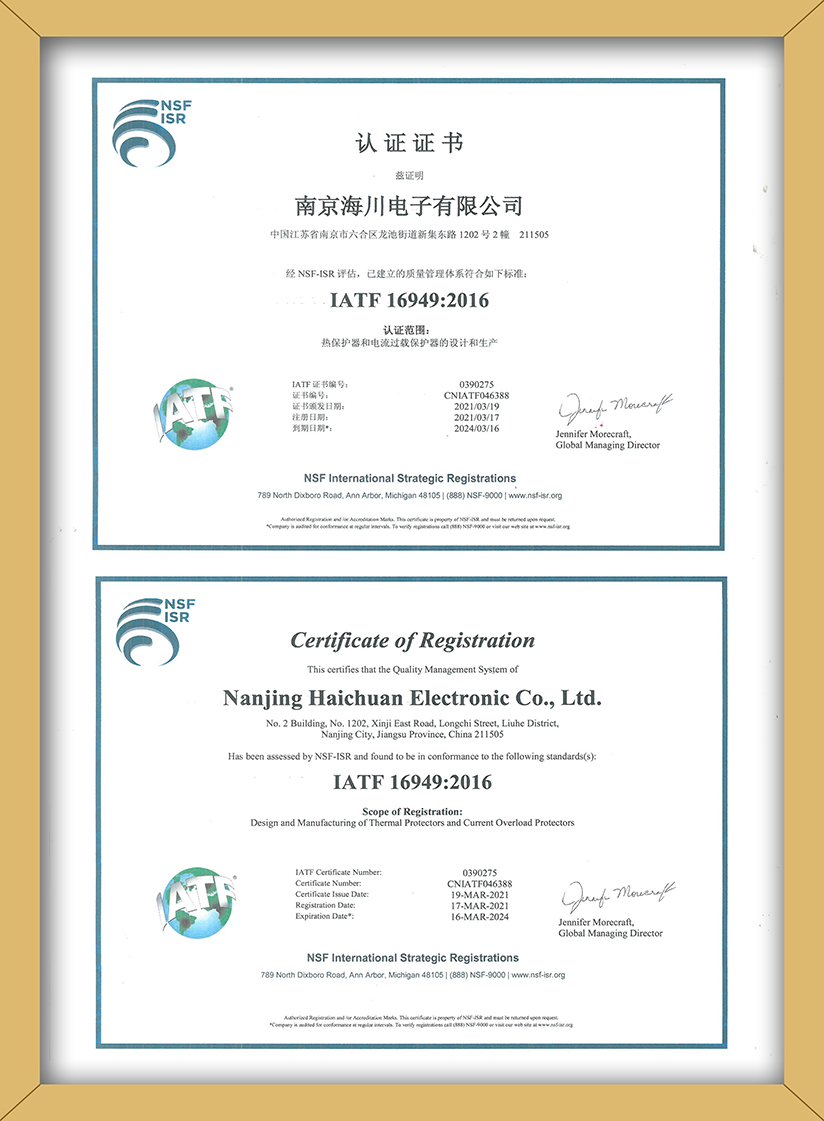 IATF
Issue by:NSF
IF YOU HAVE MORE QUESTIONS,WRITE TO US
Just tell us your requirements, we can do more than you can imagine.
Copyright © 2021 Nanjing Haichuan Electronic Co., Ltd. - All Rights Reserved.
Choose a different language
Current language:English