Nanjing Haichuan 12th anniversary celebration in 2022
2022/08/07
Nanjing Haichuan Electronics Co., Ltd. ushered in the 12th anniversary  .Over the past 12 years, Haichuan people have worked hard in the fierce
 market competition, bravely set the tide, accepted the baptism of the market storm, and achieved fruitful results. Today, in order to celebrate
 this special moment, on August 7, 2022, the 12th anniversary celebration of Haichuan with the theme of "gratitude, consensus and growth" 
was solemnly held.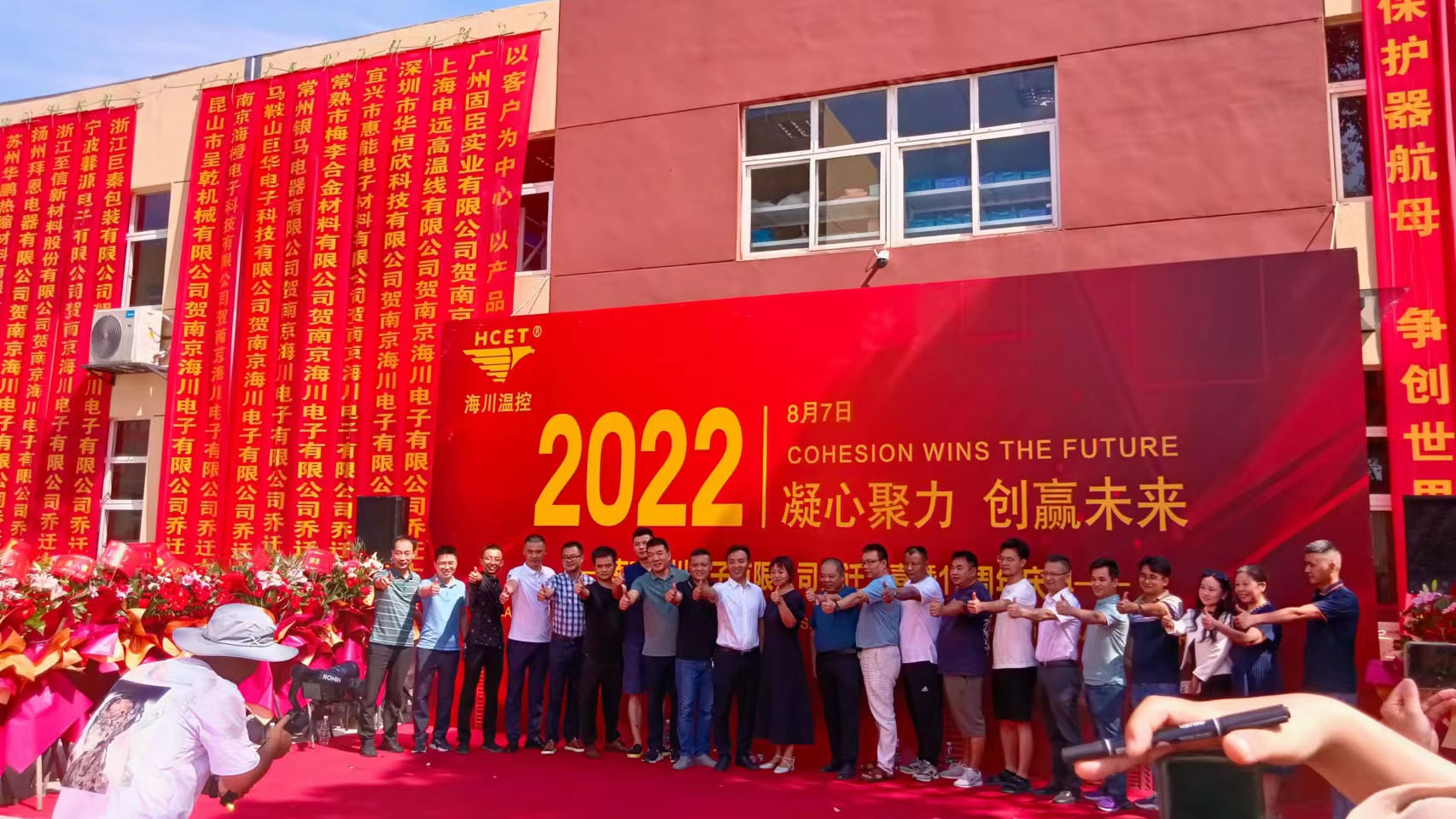 The celebration
Gratitude, consensus and growth
In addition to all employees of Haichuan, some customer representatives, leaders of the municipal Party committee, and supplier representatives
also came to congratulate the celebration. Before the opening of the ceremony, the 12-year development history of Haichuan was broadcast.
The 12-year struggle and 12-year development were concentrated in the promotional film. Familiar or unfamiliar faces and new breakthroughs
make us look back on the course of Haichuan step by step over the past 12 years. This scene makes everyone in Haichuan feel surging.
During the period, Mr. Chang Jiang, general manager of Nanjing Haichuan, delivered a speech for the 12th anniversary of the company.

Mr. Chang's opening speech was full of passion. In his speech, Mr. Chang planned the five core competitiveness of Nanjing Haichuan in the
future, namely, R & D capacity, experimental capacity, production capacity, management capacity and marketing capacity; At the same time,
it also puts forward three key words, namely, execution, focus and responsibility.
It also analyzes the five aspects needed to improve the executive power:
1. A correct understanding and deep recognition of the objectives,
2. Firm belief,
3. Teamwork,
4. Learning and diligence,
5. Time concept.
And explained the focus and sense of responsibility: "focus means simplicity and means professionalism.
Why can iPhone be popular all over the world?
Because it focuses on simplicity and details. Simplicity is more difficult than complexity. Concentration requires us to put all our efforts into a cause,
work wholeheartedly, do our best to drill the business, and focus on achieving good results. A sense of responsibility is a necessary quality for every
excellent person. As an employee of the company, he must be responsible for himself, the team, the company and the customers. Dare to face problems
and difficulties, dare to expose their shortcomings and mistakes, and achieve progress and growth through self-examination and continuous improvement ".
Finally, general manager Chang also made strategic planning for Haichuan in the next 12 years, put forward requirements and expectations for the future development of Nanjing Haichuan, and encouraged everyone in Nanjing Haichuan to make continuous progress.
Finally, the 12th anniversary celebration of Nanjing Haichuan came to an end in a scene of songs and laughter. This beautiful day will always remain in the

memory of our Nanjing Haichuan people. We believe that in the next 12 years, another 12 years, Nanjing Haichuan people will live up to expectations and bring more glory and success to all Nanjing Haichuan people. Copyright © 2021 Nanjing Haichuan Electronic Co., Ltd. - All Rights Reserved.
Choose a different language
Current language:English